Secretary Boss
I know you are eager to watch this clip but I will tease you with imagery and Femdom Exotica. All preview videos including this latest
clip
.
Interested in commissioning customary clips?  Read 
testimonials
from my patrons and hosiery video collectors
.
~
You can also continue expanding your mind with my experience as a
chastity
keyholder and where it all began.
Enjoy!
~
Goddess Maya Liyer
​​​​​​​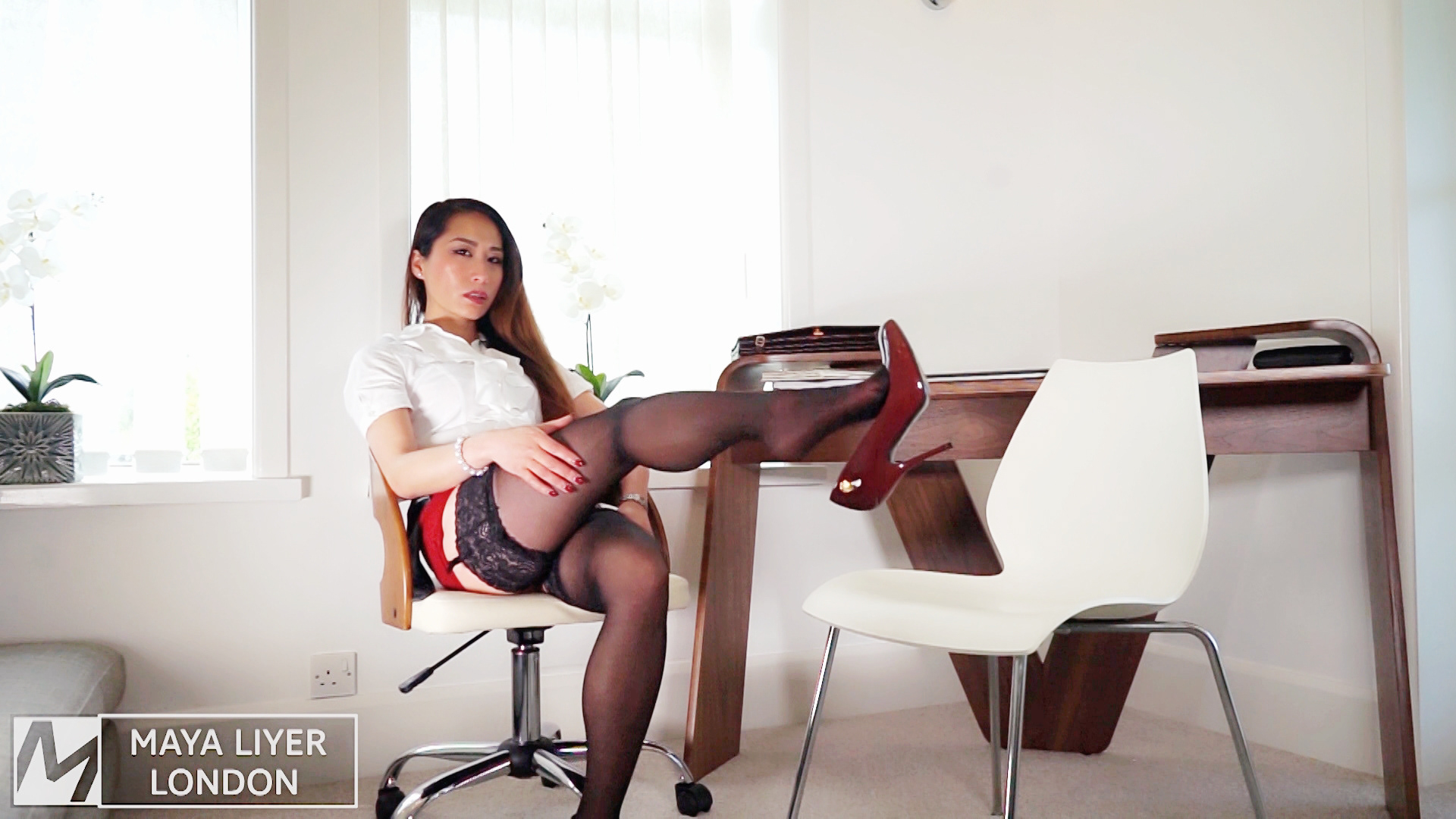 As the boss of this company, you have asked me to attend a meeting and take notes,
 but I have heard from the other women working here that you just enjoy staring and lusting after nylon clad legs. Well, this time you will be compromised and forced to sign over your shares to me. Of course, I will use your weakness for stockings and pantyhose against you as I order you onto your knees and instruct you to crawl under my desk.

This will be your new workplace now, you will be my personal slave,
 your new duties will include licking and sniffing my shoes and aromatic nylon clad feet, worshipping my legs and licking my pussy and ass on command as I take over your company and turn it, and you into my little plaything.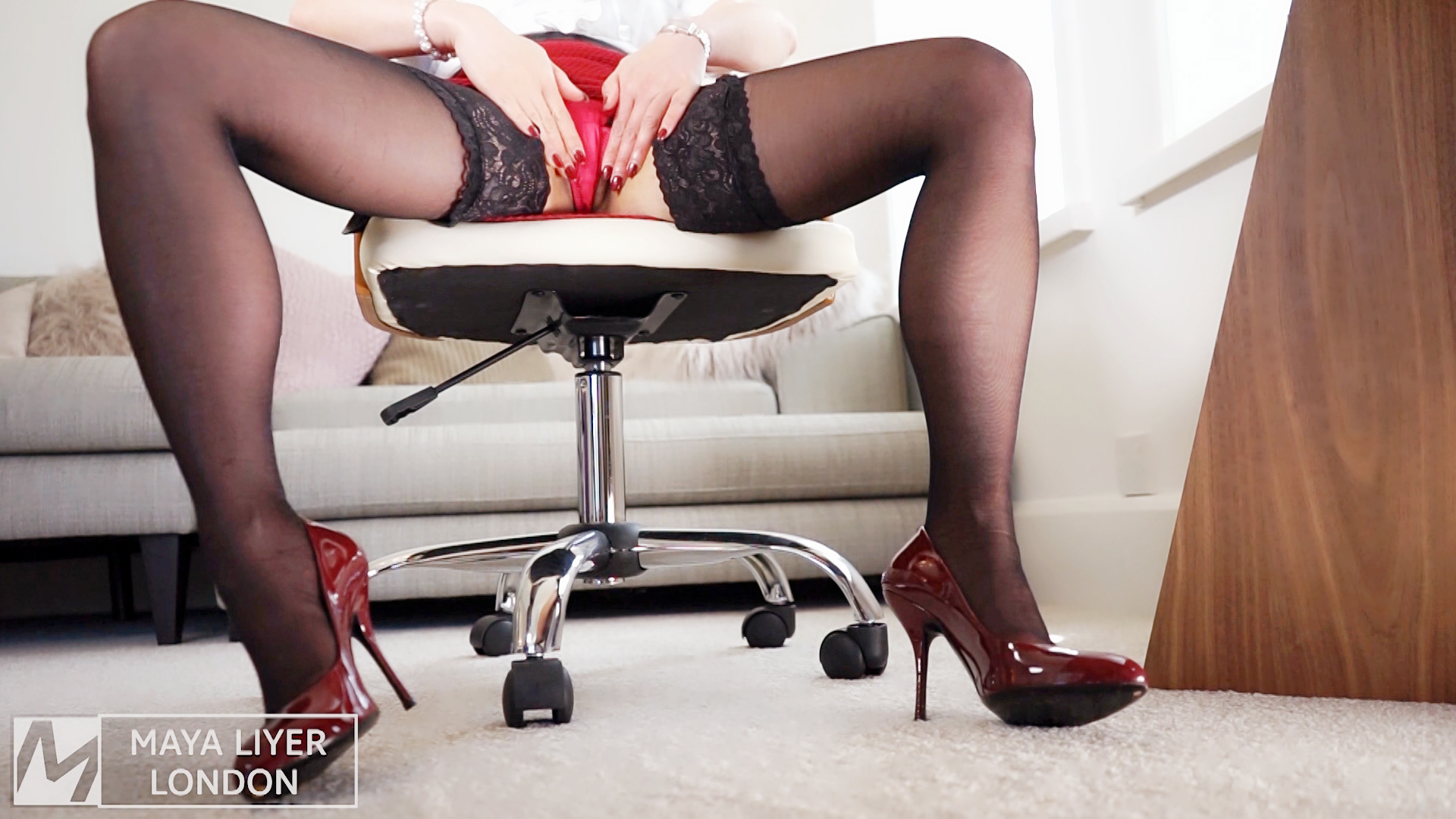 Imagine you are this subservient creature and have turned upto work and you are suddenly forced onto your knees...
 join me at the beginning of this journey as I will be releasing regular therapy session videos and have an array of office domination clips on my clip stores. I want to see how weak you become as I break you down mentally into a hopeless, mindless slave for my legs and feet. "
Secretary Boss
".
~

Bare in mind external links can only be accessed by persons over the age of 18 or 21 years old, depending on the country.